I would really like possible options for circumventing censorship
Мне бы очень пригодились возможные варианты обхода цензуры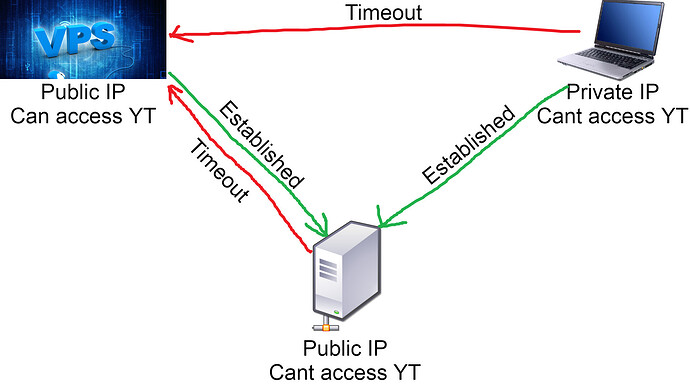 So i want to access youtube from private ip. Both connections to second public ip have packet loss.
Мне нужно получить доступ к youtube с приватного ip. Оба подключения ко второму публичному айпи имеют потерю пакетов.